A Digital Engineering and Technology partner deeply invested in our client's success
Infinite is a global leader in digital engineering and IT services, with over two decades of experience helping clients turn digital transformation into business value. We partner with customers to optimize, modernize and scale their technology landscape – combining leading technologies, innovative platforms and accelerators with practical know-how. With an industry-first mindset and laser-focus on business outcomes, we are shaping the future with digital engineering excellence.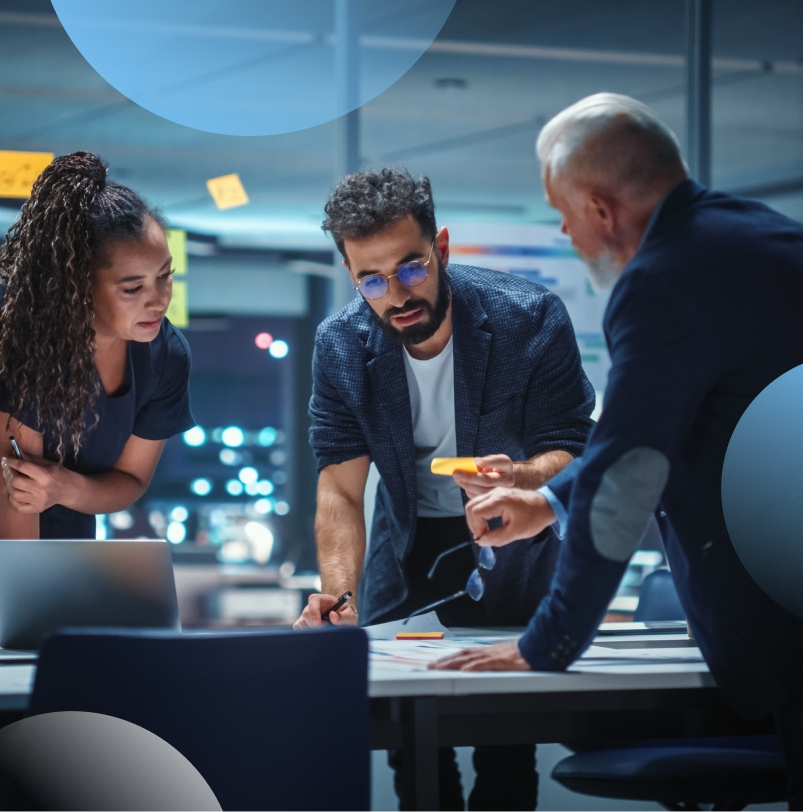 Corporate social responsibility
From simple gestures to financial investments, we are committed
We are deeply committed to Corporate Social Responsibility to enact positive change in ways big and small. Through our corporate philanthropy and social responsibility strategy, we address key areas that our employees, customers, and partners care about most – in our society, our local communities, and our environment. We strive to raise awareness at the corporate level, and to take action at the ground level.
We are particularly passionate about promoting opportunities for our youth, including women in underprivileged and underserved environments, who dream of a career in technology.
"When girls rise, we all rise" GirlUp Motto. Infinite is a sponsor of GirlUp Women in Science 2023 camps. GirlUp is a next generation leadership development initiative
We embrace and encourage our employees' differences and celebrate what makes our employees unique
International Women's Day 2023 celebrated with a week of activities from Women Leaders sharing their stories to career, physical and well-being events across many locations and offices.
Bringing our clients the best through the power of partnerships
Digital transformation is not a plug and play strategy. It requires providing the best technology and innovation the market has to offer. Infinite understands the importance of bringing this domain and technical expertise to our clients, and has established a robust alliance and partner ecosystem to make it happen. We are proud to have developed deep partnerships with some of today's leading digital technology companies, enabling us to offer true business value to our clients.
Below are some of today's most innovative companies that we are proud to be partners with.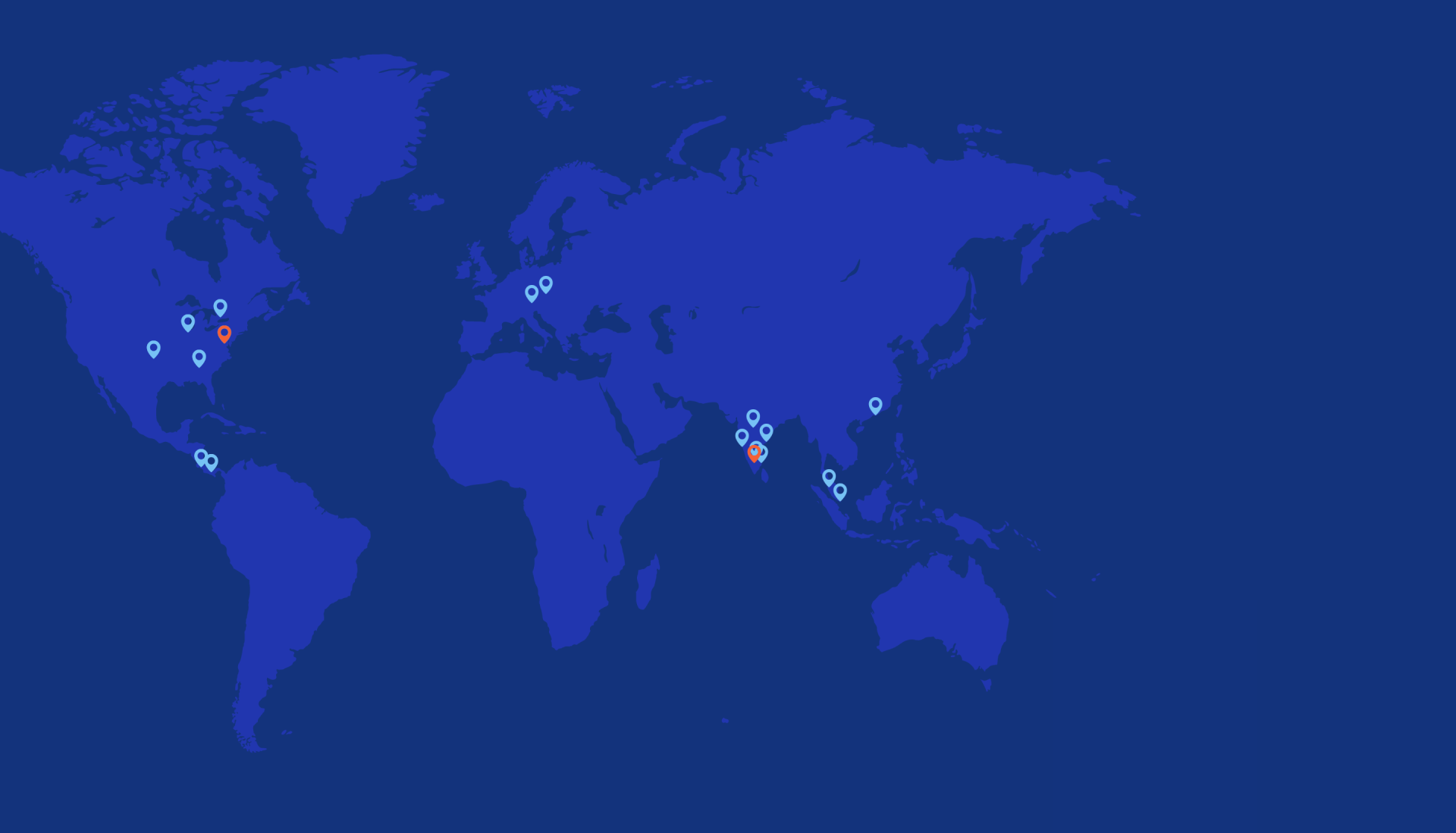 Terra Campus
Corporativo, Tres Ríos
de Cartago, CR 30301
Heredia, Costa Rica
Metro Free Zone,
Barreal de Heredia,
CR 40104
5605 North
MacArthur Boulevard,
Irving, TX 75038
3219 & 3231, N Wilke Road,
Arlington Heights,
IL 60004
1801-1 Yonge St,
#99 Toronto,
ON M5E 1W7
• Headquarters
2600 Tower Oaks
Blvd Suite 700, Rockville,
MD 20852
11800 Amber Park Dr,
Alpharetta,
GA 30004
Viktualienmarkt 8,
München,
DE 80331
Revolucni 7 Prague,
CZ 11000
608 Laford Centre,
838 Lai Chi Kok Road, Kowloon,
HK 999077
Unit A-1-15, Coplace
2,2260 Jalan Usahawan 1,
MY 63000
20, Changi South Avenue 2,
SG 486547
Unit 5 & 6,
Phoenix Fountainhead,
Tower 3,
MH 411014
Plot No. 1, Hill # 3,
APIIC IT / ITES SEZ,
Rushikonda,
Madhurawada,
AP 530045
Unit 45/46, Block 3 SDF Buildings,
MEPZ Tambaram, TN 600045
---
TVH Agnitio Park, 2nd Floor,
Old Mahabalipuram Road, TN 600096
---
1st Floor, Gamma Block Alpha City Complex 25,
TN 600110
Gurugram
Plot No. - 21,
Institutional Area Sector- 44,
HR 122001
---
New Delhi
155 Somdutt Chambers-II 9
Bhikaji Cama Place,
DL 110066
• Headquarters
157, EPIP Zone, Phase 2,
Kundalahalli, Whitefield, KA 560066
---
GEIPL-SEZ, Global Axis,
Block 2(A1), EPIP, Whitefield, KA 560066
Module No 1,
Q3-A1 & A3 Quadrant 3,
1st Floor Cyber Towers, AP 500081
North America
• Maryland, USA – Headquarters
Atlanta, USA
Chicago, USA
Dallas, USA
Toronto, CA
South America
Cartago, Costa Rica
Heredia, Costa Rica
Europe
Munich, DE
Prague, CZ
India – South Asia
• Bengaluru, IN – Headquarters
Chennai, IN
Gurugram, IN
Hyderabad, IN
New Delhi, IN
Noida, IN
Pune, IN
Visakhapatnam, IN
Southeast Asia
Hong Kong
Malaysia
Singapore
The latest from the Infinite universe
June 12-15 | Las Vegas, Nevada
Meet the Infinite team at Fiserv Forum, Fiserv's annual client conference. Contact us at Partners@infinite.com
Avasant Empowering Beyond Summit 2023
May 1-2 | Huntington Beach, CA
Kevin Riley, President & CEO of Zyter | Trucare will be presenting "Enabling Value Based Care: Through Business Transformation and Digital Health"
HIMMS 23 – Global Health Conference And Exhibition
April 17-21 | Chicago, IL
Stop by the OptaFi booth #6023
'Matt Douglas and Jeff Thomas from OptaFi and Rady Children's Hospital will discuss "The Changing Role of Connctivity in Delivering First Class Experiences" on April 20th 1:15pm
Franciscan Health Migrating Epic to the Cloud, Infinite and OptaFi providing Migration Services.
Moving to Microsoft® Azure® Cloud will provide scalability, speed, enhanced security, optimized data access, and ultimately improved patient care.
Infinite Acquires Former Yahoo Small Business Portfolio
Infinite Computer Solutions, a leading global technology company, announced today the acquisition of the former Yahoo Small Business Essentials portfolio from Verizon.
SonKim Land, Qualcomm Technologies and Infinite Collaborate to Deploy Smart City IoT Solutions in Vietnam
Infinite, a global technology solutions provider, will be implementing the Zyter SmartSpaces™ IoT platform at The 9 Stellars development
Infinite Computer Solutions Acquires IBM Talent Acquisition Suite
Rockville, Maryland – October 12, 2021- Infinite Computer Solutions, a leading global technology company, announced the completion of the acquisition of IBM's (NYSE: IBM) Talent Acquisition Suite. This suite is comprised of Lead Manager, BrassRing on Cloud, and Onboard.
Great Place to Work® Certification Announcement
Bengaluru, Jan 12, 2022 – Infinite Computer Solutions has been Great Place to Work®-Certified in India (from Jan 2022 to Jan 2023)! A great workplace is not just a desirable attribute for Infinite, but it's fundamental to our value system. Infinite is proud of the employees who trust the organization.
Infinite Computer Solutions Recognized on CRN 2022 MSP 500 List
Infinite, a leading, global technology company, announced today that CRN®, a brand of The Channel Company, has named Infinite Computer Solutions to its 2022 Managed Service Provider (MSP) 500 list in the Elite 150 category.
Infinite Makes The 2023 Managed Service Provider – Elite 150
The Top Managed Service Providers and Consultants in North America
Sentara Healthcare And Infinite Computer Solutions Create Joint Venture – OptaFi
OptaFi supports healthcare companies by delivering a reliable and efficient pathway to digital health, leveraging cloud migration expertise and an in-depth understanding of healthcare operations, security, compliance, and technology.