Improving lives in our homes, businesses, and offices with IoT solutions
Blending the power of analytics, machine learning, vision AI, and IoT, Infinite's Smart Spaces solutions utilize connected devices, edge computing, and real-time intelligence to deliver a seamless experience through a single platform. We offer end-to-end solutions including cost-effective energy management, data-driven traffic control systems, smart waste management, and many more solutions across a variety of industries. We define the best-fit technology blueprint with the appropriate selection of sensors, devices, and communication protocols.
Smart Venues, Campuses and Cities
Industry 4.0
Automotive and Fleet Telematics
Smart Venues, Campuses and Cities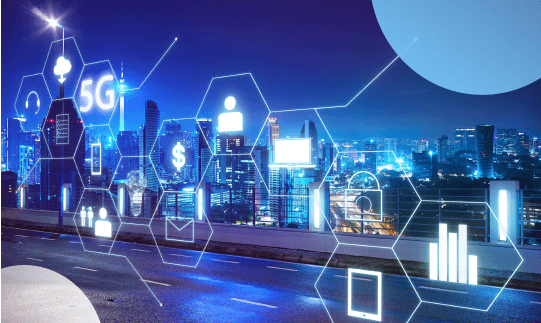 Convert event venues, campuses, and cities into self-managed smart spaces that provide real-time analytics and predictive vision for improved security, enhanced experiences and reduced expenses.
Industry 4.0
Automotive and Fleet Telematics
Sensyon SmartSpaces, limited only by your imagination
Sensyon 5G-ready platform supports a wide range of loT/smart technology products spanning buildings, stadiums, campuses, factories and hospitals. SmartSpaces can be deployed in countless environments in virtually any industry- spanning a single building or an entire city. By integrating and consolidating data from loT devices and applications into one interface, organizations can gain new insights with Sensyon SmartSpaces™ loT products to improve efficiencies while providing end-users with an engaging digital experience. Sensyon SmartSpaces™ has won 16 global awards for its Smart Factories and Smart Hospitals products.
Engineering excellence with real-world impact
Infinite partners to improve farm operations and crop yield with SmartSpaces platform.
Award Winning
CRN recognized our SmartSpaces platform in the 2022 top 10 coolest IOT software products. Smart Spaces is an integration tool for intelligent IoT across multiple vertical industries.
Enhancing the Experience of Professional Sports
Infinite is partnering with a leading professional sports organization to create a Smart Arena, significantly enhancing the interactivity and fan experience.
International Success
SmartSpaces in partnership with Qualcomm will utilize SmartSpace IOT platform at The 9 Stellars in Vietnam to deliver actionable insight and connected digital experiences.
Leveraging Cloud for Improved Fleet Management
We are leveraging AWS to take advantage of cloud services to extend the capabilities of our fleet management telematics solution.
Operational efficiency & increased business value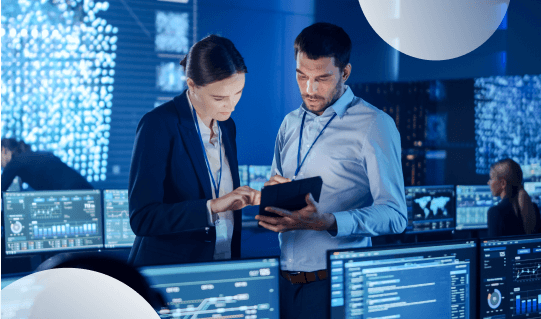 Infinite and Qualcomm have joined forces through a strategic collaboration to promote the widespread adoption of smart cities solutions and deliver Internet of Things as a Service (IoTaaS) for plug and play deployment.
Deep Technical Expertise
Expertise in communication protocols including Bluetooth, Zigbee, RFID, Sigfox, Wi-Fi, LoRaWAN, and several others along with deep knowledge of popular IoT platforms including AWS, Azure, Thingswox, Google, and IBM IoT.
Industry Specific Solutions
Industry-specific use-cases developed for healthcare, automotive, Government, and more.