Infinite and AWS turn your digital strategy into operational reality
Infinite provides comprehensive cloud service offerings to help clients maximize scalability and agility, minimize complexity and cost, and realize all of the benefits of AWS. From advisory and strategy services, through migration, testing, hosting, and managed services, Infinite will meet you wherever you are on your AWS cloud journey.
Flexible AWS database migration strategies
Key to a successful cloud implementation is having critical operational and client data available. Infinite is proud to be an authorized AWS Service Delivery Partner for database migration services, recognized for the expertise we bring to our clients. With flexible approaches, mature delivery processes, global resources, and flexible engagement models, we help clients realize the value of AWS quickly and efficiently. Using prebuilt frameworks, accelerators and toolkits is the Infinite difference.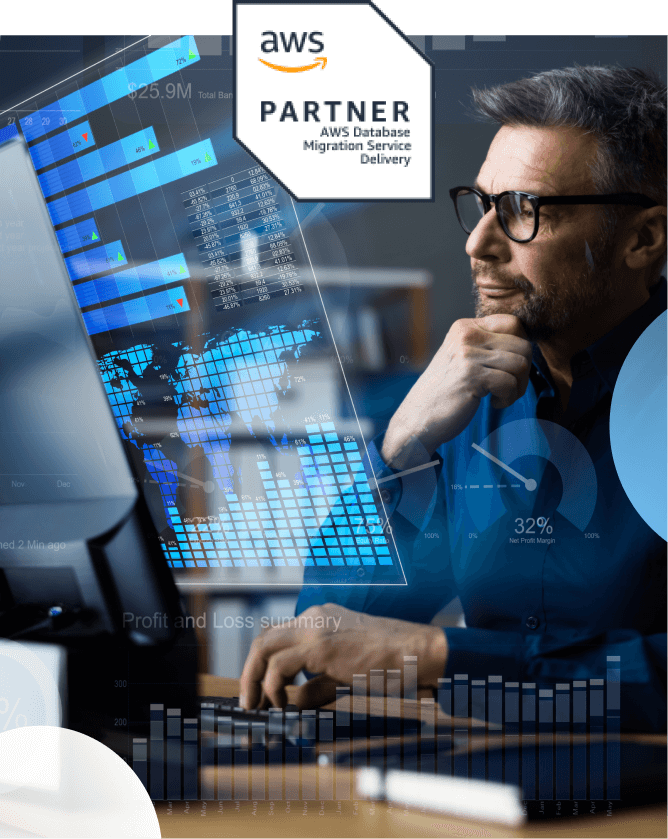 Optimal approaches for each application
to accelerate AWS

Delivering value for our customers
Reduction in total cost of ownership
Reduction in annual database operating costs
To Learn more about AWS Data Migration Services
Let's continue the conversation