Banking, Financial Services & Insurance
We help Financial Services companies meet rapidly changing customer expectations, exploit disruptive business models and new technologies, become more efficient and resilient, and navigate uncertainty, risks and regulations.
We deliver this with our "NextGen" services which are unshackled from legacy thinking, processes or mindsets and achieves full stack transformation with Domain, Digital, Experience Design, DevOps, Platforms and AI/ML.
Banking
Capital Markets
Cards & Payments
Insurance
Fintechs & Insurtechs
Banking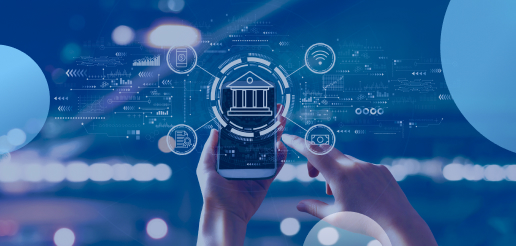 Consumer Banking
Commercial Banking
Lending
Open Banking
Capital Markets
Cards & Payments
Insurance
Fintechs & Insurtechs
Leverage RPA to automate banking operations
Accelerate IT operations
Leverage RPA to automate banking operations
Efficient, Resilient and Automated Operations
Leverage RPA to automate banking operations
Infinite has proven experience across the RPA life cycle
Infinite has proven experience across banking use cases

Account Closure​
Automate the generation and completion of account closure forms, document verification, workflow automation, communication and notification.

Data Extraction
Extract data from various sources, such as bank statements, financial documents, and customer records. Leverage optical character recognition (OCR) and natural language processing (NLP).

Prospecting & Application
Automate the application process for credit cards including data entry, document verification, and application submission, reducing manual errors and improve the overall customer experience.

Processing & Approvals​
Automate the verification of account entries and identify incorrect fees or interest rate calculations where applicable. Based on a set of rules, RPA bots identify any missing details in the accounts.

Fraud Management​
Automate the fraud management process for credit cards, including fraud detection, investigation, and reporting. This can help detect and prevent fraudulent activities, reducing the risk of financial loss.

KYC
Automate the process of onboarding new customers, document verification, and account setup, improving customer experience.

Fees and Chargebacks​
Automate chargeback management including chargeback classification, document verification, and resolution. This can help reduce the time and effort required to handle chargebacks.

Financial Capitalization
Assure compliance to regulations and avoid risks with reliable internal audits by automating compliance checks and documentation to comply with regulatory requirements.

Transaction Monitoring
Enhancing data management by automating the extraction of data from various sources, such as bank statements and customer records. This can reduce manual errors and improve the overall accuracy of financial records.

Loan Origination
Classify the data elements needed to process the loan, extract the data based on the document type, and use the AI framework to populate the loan forms.
Loan Processing
Shorten the lending cycle by digitizing documents, automating mundane tasks, and giving agents a digital sidekick.

Underwriting
Improving customer experience by automating repetitive and time-consuming tasks, helping banks to reduce costs, increase efficiency, and improve customer experience.
Accelerate IT operations
Digitization of Mortgage Servicing
Infinite's Cards & Payment solutions
Digitization of Mortgage Servicing
Agility, Change Management & Speed to Value
Digitization of Mortgage Servicing value chain to automate key processes, enhance customer experience and lower services costs
Key Mortgage Servicing processes ripe for digitization

Regulatory Compliance Management

Loan Onboarding & Transfers

Escrow Management

Portfolio Management

Payment deferrals & Processing

Subservicer Billing & Invoicing

Default Management including Loan Modification

Core Servicing processes
Digital initiatives where Infinite can assist with strong domain, mortgage process, design and engineering capabilities:
AI chatbots
RPA & Intelligent Automation
BPM & Workflow Management
Data & Analytics
Open API
A/ML
Document extraction & processing
Cloud
Blockchain smart contracts
For a Mortgage-based Fintech, Infinite built solutions across servicing.
Created bulk submission invoices through batch processing. This reduces manual effort, enables faster payment processing, improves data accuracy, avoids physical paperwork and delivers on-time invoice payments. The result is a reduction in processing cost of over 40%.
Built automated loan decisioning process for loan modifications, resulting in superior customer and user experiences.
Implemented intelligent workflow automation for service release process by routing forms and data automatically. This reduced complexity of processing applications and potential errors thereby delivering enhanced seller and purchaser experience.
Infinite's Cards & Payment solutions
Salesforce® driven transformation in banks & credit unions
Infinite's end-to-end Banking Transformation Playbook
Salesforce® driven transformation in banks & credit unions
Full-stack, front-to-back, digital Transformation
Salesforce® driven transformation in banks & credit unions
Reusable components leveraging the power of Financial Services Cloud and Mulesoft.
Prebuilt connectors enabling real-time integrations with key applications including core banking and Loan origination systems
Highly agile solution packages for different stages of transformation journey



Member Profile

Connected Email

Calendar Sync

Core Integration



Enhanced Member Profile

Sales Pipeline

Reports

Service Request Management

Real Time Core Integration



Enhanced Member Profile

Automated Lead and Opportunities

Reports & Dashboards

CTI Integrated Call Center

Workflow Automations

Campaign Management



Integrated Apps

Advanced CRM

Chatbots

Omni Channel

AI

Action Plans
Smart Outreach with Intelligent Sales
Increasing top line through data driven precision marketing and intelligent sales
Optimized Digital Onboarding
Transforming customer onboarding through personalized and enhanced digital experiences
Unified Banking
Harnessing the power of Salesforce through connected core and loan origination applications for accelerated growth
Connected Servicing
Empowering call centers with seamless connectivity and intelligent insights to improve productivity and customer satisfaction
Delivered Salesforce powered digital transformation for a large credit union by harnessing Financial Services Cloud implementing Member 360, Einstein and Mulesoft based integration with banking applications. This led to streamlined business processes with ~20% reduction in call handling time and enhanced customer experiences.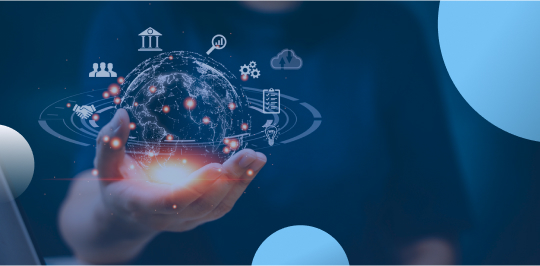 Infinite's end-to-end Banking Transformation Playbook
Gen AI based Financial Services transformation
Gen AI based Financial Services transformation
Rapid Prototyping & Innovation Ecosystems
Gen AI based Financial Services transformation
Use Cases Across Landscape
Customer Experience & Omnichannel
Personalized customer experience
personalized offers
Contextual financial products
Engagement, Journeys & Ecosystem
Market & Customer sentiment
Automated customer service
Decision Making, Client Acquisition, Marketing
Personalized financial advice
Fraud detection, AML & KYC
Enhanced decision-making
Core Systems, Technology & Data
IT Dev & Ops productivity
Predictive analytics
Processing & Operating Model
Automate business processes
Increased efficiency
Product innovation
Risk management
AI/ML Platform Orchestrator with Model Observability

Vector Data/Model Governance & Security Risk Management

Model Engineering with Foundation Models & Model Chaining

AIOPS : Chat-Native LLM Enabled Decision Support Systems
Operational efficiency & increased business value
Delivering excellence with real-world impact
Enhanced the Effectiveness of Rewards Program for a Bank
Infinite built a Switch Processing System for a regional bank which enabled it to extend the rewards program to multiple channels including debit cards. This led to the onboarding of 1900+ new merchants thereby attracting more customers.
Built Cloud-native Modern Loan Servicing Platform for a Fintech
Infinite leveraged strong domain and cloud expertise to architect & build a modern cloud-native loan servicing platform. This highly configurable & automation-first design of the platform delivered superior end customer experience.
Salesforce led Digital Transformation for a Credit Union
Infinite integrated Salesforce with multiple systems and enabled single view of customer with Member 360°. This resulted in ~20% reduction in call handling time​ and optimizing member verification time by ~30%​.
Optimized claim processing through Modernization for an Insurance Provider
Infinite overhauled legacy systems & transitioned them to Salesforce Service Cloud. This led to a reduction in Claim Processing time from 45 min to 3 min & a reduction in OPEX by 50%.
Improved Regulatory Compliance for a Regional Bank
Infinite used UiPath RPA to automate Anti-Money Laundering (AML) and Know Your Customer (KYC) processes and helped the bank achieve 27% improvement in compliance.
RPA Led Self-servicing to Enhance Member Experience
Infinite used automation to assist multiple credit unions enhance their member self-servicing capabilities and transform member interactions with real-time account balance inquiries.
Payments Modernization for a Large Retailer Across Omnichannel Systems
Infinite is partnering to migrate the Private Label Credit Card portfolio from legacy to a modern payments platform and to integrate with a multi acquirer gateway service to reduce the overall payments processing cost by 40%.
Building a Next Gen Cloud-native wealth management Platform
Infinite developed a modern microservices based cloud-native wealth management platform on Azure. Leveraging Infinite's InfiniGrid, this platform delivered faster client onboarding and enhanced user experience.
Digital Transformation for an Auto Finance Fintech to Drive Growth
Infinite digitally transformed the origination and servicing processes for an auto finance Fintech. This included API's, new workflows, containerization, cloud transformation, cognitive AI, and integration with multiple aggregators and channels. This high-performance cloud platform increased throughput, reduced cost & drove growth.
Domain Expertise
Strong domain expertise across banking, payments, lending, asset management and insurance built from years of experience in designing and building business platforms for Fintechs and other clients. This enables us to deliver tangible business and transformation outcomes thereby delivering greater value.
Product & Engineering Capabilities
Our deep product, engineering and platform capabilities including architecture, design, build, integration, automation, DevOps and CloudOps. This enables us to deliver next gen business platforms and data driven customer experiences thereby delivering speed to value.
Flexible, Global Delivery Model
Meeting clients' needs with cost effective offshore, nearshore, and onshore teams, deep engineering talent, and flexible engagement models from augmenting teams, end-to-end managed services, and outcome-based engagements. This enables us to deliver value efficiently and predictably.